is a movement for women longing to be liberated from perfect, so that they can bring their gifts to the world with confidence.
cozy up with us every sunday night as we drop pep talks and real talks in your inbox to inspire you to get real and confident.
Anyone who spends just a few minutes on social media knows the pressure of perfection that shows up and makes itself known.
As we scroll, we are so aware that we need to 'do more' and 'be different than we are' to be considered a success.
To add to it, we are daily bombarded with media messages trying to convince us that we need everything that we don't have because we are women that are flawed.
We have set out to empower tens of thousands of creative women to be real and confident in life and business.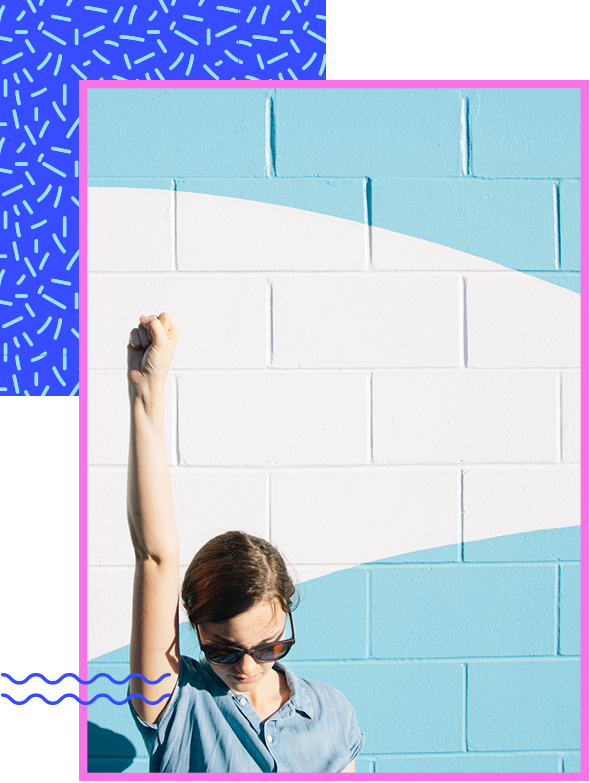 how do we do this you ask?
we create social media campaigns, transforming events and digital experiences that remind you of who you are.
Using confessions, we share what it really looks like to be a creative boss;
the amazing, the crazy and the totally vulnerable.
In the process, we become free and we free one another.
in the process, we normalize imperfect
so that each of us can get after changing the world like we were meant to.
I want to invite you to cozy up for a minute and dream a little bit, friend.
Imagine what it could feel like to see and accept your imperfections, not as the things that disqualify you, but the things that make you amazing.
Imagine how we could change the dialogue of the creative industry if we actually got real about what it is like to chase your dreams and normalized imperfection, so that when it gets hard, it would no longer be a sign to give up, but a sign to keep on going.
Imagine how it could transform the way we see each other as women when we become enamored with the light in each other instead of searching for the imperfect in one another like the world has taught us to do.
Imagine the force that we would begin to be when we stop hiding and start owning who we are with confidence. Imagine the ideas, the solutions, and the messages that would be sent out to make the world a better and kinder home for humanity.
Imagine the liberation. Imagine the impact. Imagine the revolution.
It could change everything.
Our goal is for 10,000 women to participate. Find out how to take part below!
I am inviting you to post with us from September 12th to 15th and share a confession of what it really looks like to be a boss.
Whether it is that sometimes you forget to shower for five days, you don't know how to balance mamahood and work or you've had failed launches, get up and tell the world your imperfection.
Sign up to post your confession with us this September.
We'll disrupt the culture of social media and it'll be amazing.
P.S. You are powerful beyond measure. This is just the beginning.